La Piedad
Authentic Mexican Cuisine
Broad Ripple | Indianapolis
---
Welcome to our Restaurant
---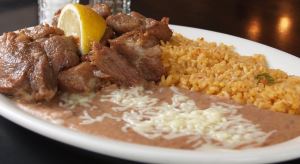 ---
Not all Mexican food is spicy! All of our dishes are meticulously prepared with an authentic, yet mild flavor. For those who like it hot, we put a dish of hot sauce on the table. If you would like an extra spicy meal, please make your request known to your waiter.
All our food is made with only the freshest ingredients available. We use 100% vegetable oil for our fried items.
Disfrute su comida! (Enjoy your meal!) Gracias!
---
Location
---
---
La Piedad is located in the heart of the historic Broad Ripple neighborhood in Indianapolis, just a few steps from the Monon Trail.
Hours of Operation
We are open seven days a week from 12:00 noon to 10:00 pm.
Lunch 12:00 noon to 3:00 pm | Dinner 3:00 pm to 10:00 pm
Address
6524 Cornell Avenue
Indianapolis, IN 46220
Phone: 317-475-0988